On Sunday 28 June 2009 she climbed onto my hand and cleaned herself .
The she got on the move again which usually means she is going to lay eggs . She climbed all the way up the curtain and ...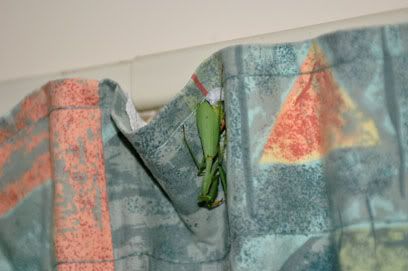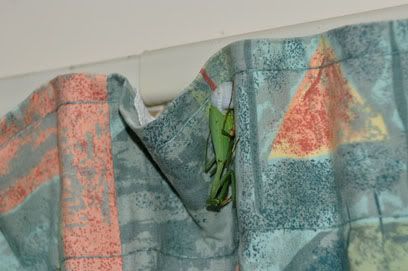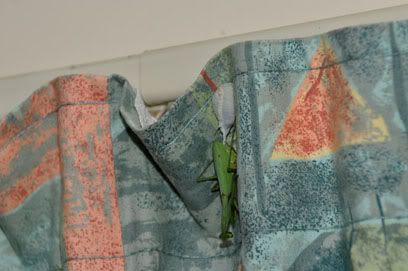 The whole process took two hours . Once she has laid eggs she gets HUNGRY again .
I took the jar of moths out of the fridge and gave her one .....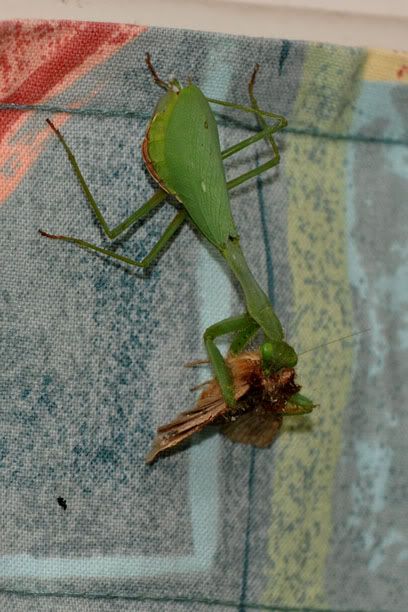 Monday afternoon and she is on her second moth . She will eat like crazy for another three weeks and probably lay eggs again . Her boyfriend no longer exists so I am not sure whether the eggs will hatch or not ?